John F. Lehman Jr., who as a teenager rowed crew at LaSalle College High School in Philadelphia, will have a future U.S. Navy guided-missile destroyer named for him. Lehman, who has been a member of the Vesper Boat Club for more than 60 years, was Secretary of the Navy from 1981 to 1987 under Pres. Ronald Reagan.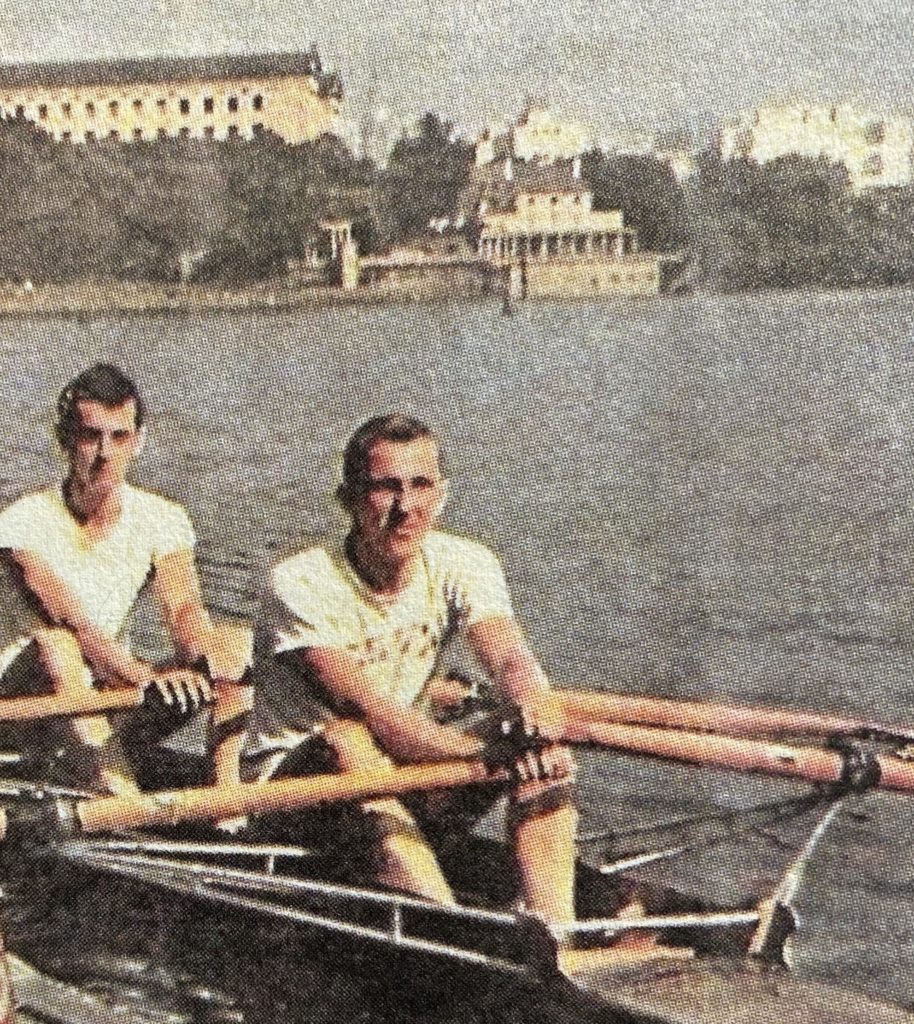 "The Navy's Brash Leader" was the headline of a 1985 NY Times article, written while Lehman was Navy Secretary. It described Lehman, then 43, as having aggressively rebuilt and expanded America's naval force while cutting paperwork and and reducing the time seamen and pilots spent at sea. In pushing through reforms, he faced off against what Lehman called the "petty bureaucrats" on Capitol Hill and "lounge lizards in the Pentagon" who made his job difficult.
"Enormously self-assured, relentlessly competitive and politically adept, John Lehman can boast that in five contentious years he has helped make the Navy the most favored and most visible among the military services."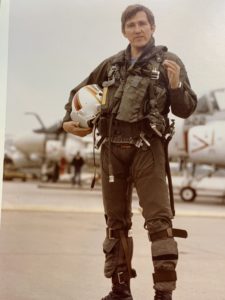 Perhaps prophetically, the article said that "to the annoyance of some senior Pentagon officials, he sometimes seems to be an unguided torpedo."
A love of the water, a willingness to take on risk, proven leadership and and zest for competition go back generations in Lehman's family.
"My fourth great grandfather, George Lehman, was a privateer in the American Revolution," Lehman told me. "Privateers were given letters of marque by the government so they were recognized as private naval combatants and could capture British merchant ships and sell them for prize money. A lot of Philadelphia families got rich."
George Lehman, in fact, got rich enough that he could bribe his way out of a British POW prison after his ship, Fair American, was captured on its third cruise.
John Lehman's great-grandfather was in the Union Navy during the Civil War. And his father was a skipper of an LCS (Littoral Combat Ship) during World War II. "It was a small destroyer — 170 feet — and it was under attack from Kamikazis for 100 straight days during the Battle of Okinawa," Lehman said.
John Lehman's love of boats took hold in 1956 when rowing champion John B. Kelly Jr., (son of Olympian John B. Kelly Sr. and brother to Grace Kelly), took him sculling on the Schuylkill River. "Jack Kelly was my cousin and he taught me to row at 14," Lehman said. "He put me in a gig a few times when I was a freshman at LaSalle High School. That's how I got started."
Lehman raced at LaSalle where he was coached by George Hines, a legend on Boathouse Row. Every summer, he trained and competed at Vesper where he learned a style of rowing brought to the club from Germany by Dietrich Rose. The Ratzeburg style involves, among other things, interval training –especially weight lifting– as well as practice in small boats rather than just the eight-oared shell. Rose, together with coach Al Rosenberg, led a Vesper crew to a gold medal at the 1964 Olympics. Lehman competed in the Olympic trials that summer in a double, but didn't make the final cut.
Lehman admits that it's hard to avoid clichés when explaining the lifelong benefits of rowing, which requires "strength, training, finesse, balance and rhythm. It teaches you how much more you can learn as an undisciplined teen. It builds discipline of mind and discipline of body. It certainly helped me."
Lehman went on to study at St. Joseph's University and Cambridge University in England where he was elected the first American Captain of Boats at his college, Gonville and Caius, and introduced the Ratzeburg technique to its crew program while receiving advanced degrees in international law and diplomacy. He then earned a Ph.D. in American foreign policy and national security at the University of Pennsylvania, all the while in the Naval reserves as an aviator, mostly flying A-6 Intruder carrier jets.
He has authored several books, most recently Oceans Ventured: Winning the Cold War at Sea, because "it was a story that had to be told and very few people were in a position to tell it. It's an important historic story and it has many lessons for the current world situation."
The USS John F. Lehman will be an Arleigh Burke class destroyer, about 500 feet long , capable of simultaneously performing Anti-Air Warfare and Ballistic Missile Defense. But it's not the first vessel to carry John Lehman's name.
"At Cambridge," he modestly said, "when my college started the first ladies crew, they named the eight for me."