Stan Cwiklinksi was just 20 years old when he took a year-long leave from what was then La Salle College to train for the 1964 Olympics. He then went on to win a gold medal in Tokyo with one of the most unlikely eight-oared crews ever to take that prize. This week, Cwiklinski [(Quick-lin-ski), 77, learned that he is being named to the La Salle University Hall of Athletes.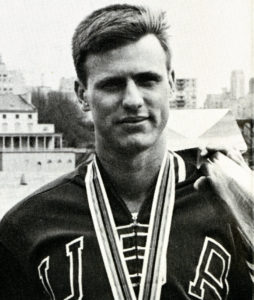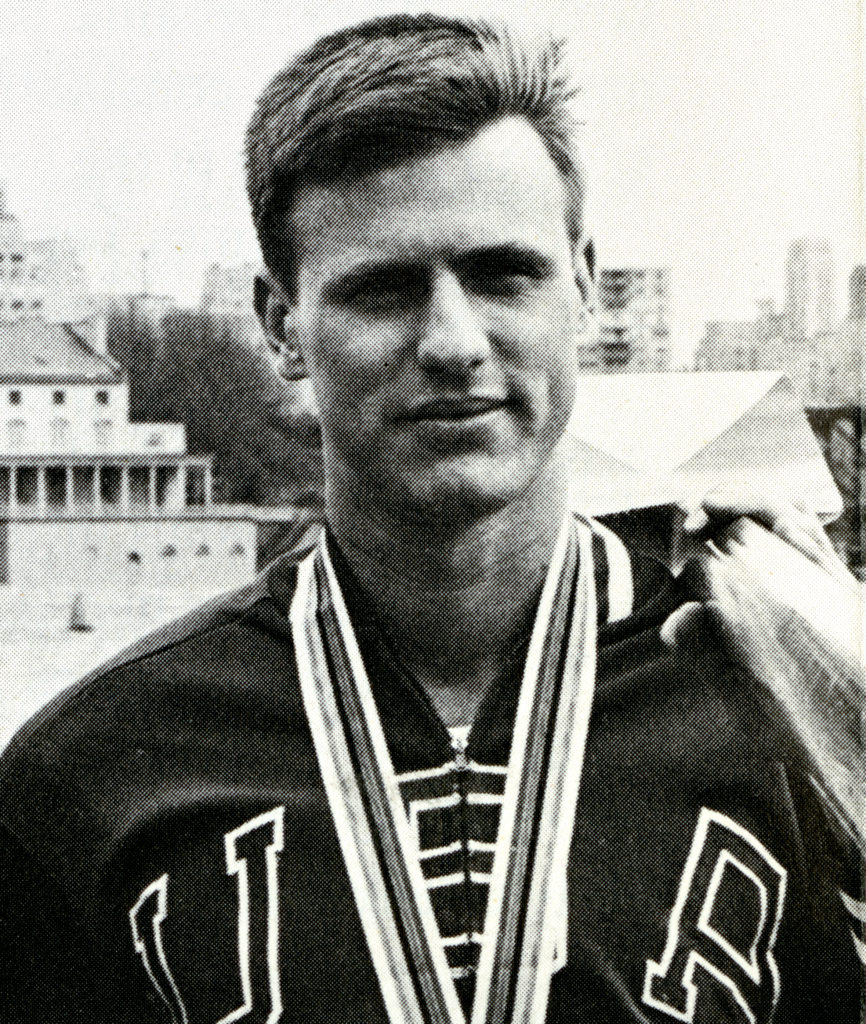 "I think he's the only living member of La Salle who has an Olympic gold medal," said New Jersey businessman Bucky Durney, who was coxswain with Cwiklinski in 1962 when the crew won the Dad Vail Championship. "But there's more to Stan than just the rowing." Which is why Durney in 2018 started lobbying for Cwiklinski to be honored.
"Someone who goes into the hall of fame should be someone who not only did something remarkable at La Salle but someone who did something remarkable afterward," Durney said.
Stan's lifelong success, he said, demonstrates to current La Salle rowers "what a person who rowed at La Salle can do with their life."
Cwiklinski went from LaSalle to Navy officer training school, and over a 23-year career in the service "did a lot of things I can't discuss," he told me this week. "I went to Vietnam. I was skipper on a patrol torpedo boat…. It was dangerous, yes, but exciting. I saw a lot of combat operations." He rose to become a commander, and won numerous medals including a Meritorius Service Medal for the work of his career – "the whole shebang," he said.
Along the way, he became a salvage diving officer and as such did a clean up job in Antarctica after an Argentine vessel dumped oil, spent 3 ½ years with the British Royal Navy, and went down to 1,800 feet in a submersible capsule, marking the deepest anyone in the Navy had ever gone, he said. Cwiklinski ended his career as the "Atlantic Fleet oil spill guru" –experience that led him to be called upon to help direct the clean up of the massive Exxon Valdez oil spill in Alaska.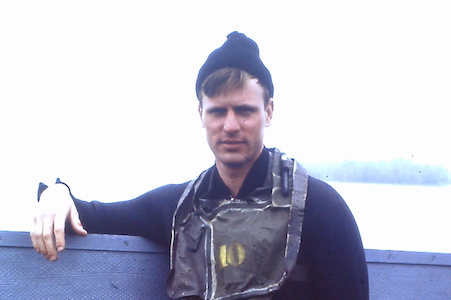 In retrospect, he said, his experience training for the Olympics proved a foundation for his life's work. "When you are in a warfare situation, you learn by experience. You've had the training but you have to apply leadership training with personnel, leading them into battle. I think that rowing is a natural building block of character. In the type of activity I was doing in the Vesper Eight, it was high performance, where you have to really approach other people in the boat. You have to interface with these guys and do so with absolute perfection at a very high level."
That's just how Durney saw Cwiklinski way back in college. "Always humble, a terrific oarsman…extremely serious when in the boat, and worked as hard as anyone. A fantastic teammate. You can't have any heroes outstanding on a crew."
Cwiklinski, at 6-foot-two and a half, started rowing out of the Fairmount Rowing Association during his time at Central High School. "I got pretty good at it and kept at it," he told me when I interviewed him for my book, Boathouse Row. While rowing crew for La Salle, he was encouraged to switch over to Vesper to train for the Olympics by Hugh Foley, who had transferred to La Salle from California specifically to train at the world class club. Foley "encouraged me to drop everything else I was doing, including LaSalle rowing. It all came together."
The two became the youngest members of a boat that was variously called a "motley crew" or "old men" because of the unlikely span of their ages and their mostly disheveled comportment. The crew included a 46-year-old coxswain (Hungarian refugee Robert Zimonyi), a 34-year-old businessman and father of six (Bill Knecht) and several rowers in their late 20s whom the military had transferred to Philadelphia specifically to train for the Olympics. There was a lot of drama in the boat, particularly between the two Yale crewmen (Emory Clark and Boyce Budd) who sparred with brothers Tom and Joe Amlong, who had grown up as Army brats and were known for their tough talk salted with more than spicy language.
Nonetheless Cwiklinski found a way to survive and thrive. Tom Amlong, he said, "had a way of instigating. He was always trying to make me be better than I could be. He would turn around and shout words – do or die kinds of things. He was a real disciplinarian." Cwiklinski said that on the one hand, "I had to stand up to him. He was a lot older," but, he added, "at my age at that time and level of experience, I fell into place and didn't ask a lot of questions."
The award, according to LaSalle spokesman Dan Lobacz, will be formally announced in the next few weeks. It will not be Stan Cwiklinski's first for rowing. In 1965, the Vesper Eight was inducted into the National Rowing Hall of Fame.  But he will stand out in La Salle's Hall of Athletes, where only two individual rowers were previously honored: Thomas Conville of the Class of 1953, for stroking his crew to 13 victories out of 15 races (Conville has a cup named for him at the Dad Vail.),  and Bob Morro (class of 1958) for his multiple successes at the Dad Vail. Lobacz said he believes the late Joe Verdeur (200 m Breast Stroke, 1948), is the only other Olympic gold medal winner in the Hall
Said Durney, "Stan was the ultimate team player in the ultimate team sport."
A chapter of my book, "Boathouse Row," is devoted to the story of the surprising Vesper run to the 1964 Olympics