On Saturday, as rowers from colleges up and down the East Coast gather for the Jefferson Dad Vail Regatta – the largest small-college crew event in the country – the question I'm always asked is: Who was Dad Vail?
His full name was Harry Emerson Vail, a beloved coach at the University of Wisconsin-Madison back in the early 1930s, a time when the underfunded, newby rowing programs at small colleges were clear underdogs at any of the big-college regattas– if they could even afford to travel there. But Rusty Callow, who famously led the University of Pennsylvania's crew program from 1927 to 1951, had an inspired solution: invite such schools to Philadelphia for their own regatta.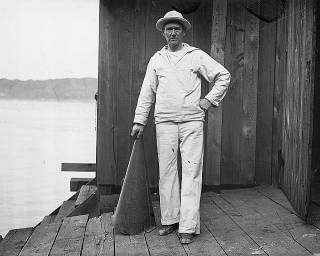 Here's what I wrote about the history of the "Dad Vail" in my book, Boathouse Row:
"An idea sown by Rusty Callow in 1934 for college crew now was bursting into bloom. Callow, gazing out at the uneven landscape of rowing from his perch at Penn, had felt empathy for smaller colleges with struggling rowing programs. In particular, he admired Harry Emerson Vail, who was valiantly building a rowing team under the freezing, short-season conditions at the University of Wisconsin–Madison. When the school made money available, which was rarely, the much beloved Vail, whom everyone called "Dad," would take his tiny crew to the IRA in Poughkeepsie and compete like a David against the Goliaths. It was tough for small schools with hand-me-down equipment, inexperienced oarsmen, and little support to find the competition they craved.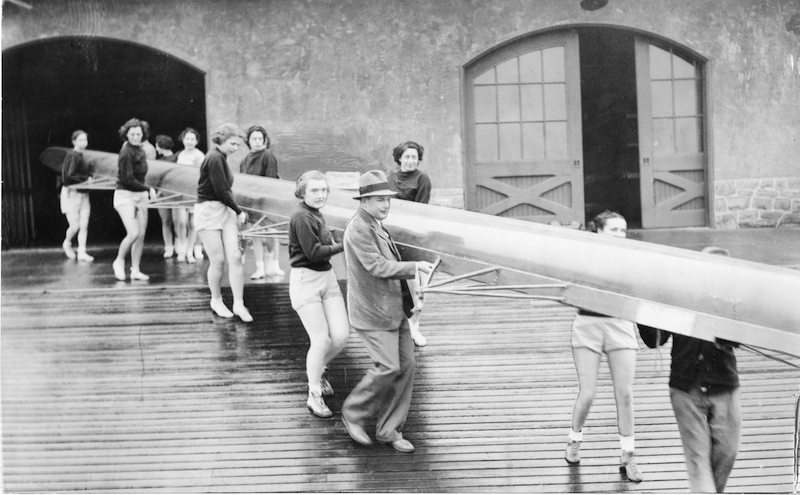 "So Callow invited small college rowing programs to compete with each other in a regatta he named the 'Dad Vail.' The first few years, only a handful of schools showed up – Marietta College, Manhattan College, the University of Wisconsin, Rutgers, and Rollins. Despite its origins on the Schuylkill River, there was no representation from Philadelphia which, aside from Penn, was still bereft of crew. But by war's end, La Salle College — a destination school for West Philadelphia Catholic, North Philadelphia Catholic, and La Salle College High School — was bustling with young rowers. They were the hatchlings of John B. Kelly Sr.'s rowing incubator, which had moved from Penn AC to the Vesper Boat Club, and were eager to compete.
"With volunteer coach Jack Bratton, who had raced with Penn AC's legendary Big Eight, La Salle in 1947 launched a rowing program. La Salle's was the first varsity crew on the Schuylkill River in the seven decades since Penn's first Ivy League race. In another milestone, La Salle in 1951 won a surprise victory in the Dad Vail, held that year in Boston, thus becoming the first Philadelphia school to win the nation's new small-college regatta. That fall, Bratton moved on to become Commodore of the Schuylkill Navy, and from his leadership position successfully argued that Philadelphia become the permanent home of the Dad Vail."
In this year of Covid-19, there will be much less bustle along the Schuylkill, as the city has set a no-spectator rule for the spring's regattas. But you can still watch it live-streamed at www.dadvail.org